Please check the list of NSW Health warnings at
https://www.nsw.gov.au/covid-19/latest-news-and-updates
before you make a booking with us. If you have attended the places in the time frames mentioned by NSW Health you should immediately self-isolate and arrange for COVID-19 testing.
As per the recommendation of NSW Health, if you could, please wear a mask for your eye appointment.
Get in touch
HCF Eyecare operates seven eyecare centres in New South Wales. They are located in Sydney (CBD), Parramatta, Hurstville, Chatswood, Bondi Junction, Brookvale and Blacktown. These Centres provide retail optical services to HCF members, including the sale of glasses, contact lenses and sunglasses.
All HCF Eyecare centres are equipped with computerised technology to ensure that members are well looked after and have visual field and retinal digital imaging equipment.
At HCF Eyecare we are passionate about your eye care, customer service and eye wear. That is why we developed the HCF Eyecare Circle for HCF Members; our 4 step process: Listen, Check, Protect and Choose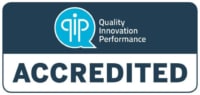 Have you got a question ?